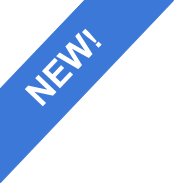 Firebot
>>
[github]
Firebot is a Slack App for keeping track of activity in a team's public channels. Intended for busy, discussion-oriented Slack groups where it might be hard to keep up with which channels to pay attention to. Written in Node.js with a noSQL database. Firebot can be installed as an app, or you can use the Firebot CI repository to include it in your team as a custom integration.
Crystal Quest
Large
Marker
TABLE.co
Snake
Robert and Jesse's Video Palace
The Heroine's Journey
A Better Art Vocabulary,
Part I
A Better Art Vocabulary,
Part II
Why Nerds
Have Bad Taste
The Awe
Delusion
Ketchup
EDUCATION
Bachelor of Arts, Art History
Yale University, 2013
Web Development
App Academy, Spring 2015 - < 5% acceptance rate
SKILLS
Ruby, Rails, Javascript, jQuery, node.js, flux, redux, React.js, Backbone.js, HTML, CSS (LESS, SASS, SCSS), FlexBox, SQL, git, TDD
EXPERIENCE
Front-end Software Engineer
- Abstract, San Francisco, CA (2017-Present)
Web Developer
- TABLE.co, San Francisco, CA (2015-2016)
One of a four-person development team
Built extensive library of React.js utilities to replace React Bootstrap, including popovers, dropdowns, modals, and tooltips
Other utilities included carousel, masonry, keyboard-selectable and orderable list components, video and audio players, a video chat widget, and switches and cards in the style of Google's Material Design
Writing Resident - Ribbonfarm.com (2015)
Project Assistant - Yale Center for British Art, New Haven, CT (2009 - 2013)
Curatorial Intern - the Royal Institute of British Architects (London, 2010), La Real Academia de Bellas Artes de San Fernando (Madrid, 2011), Sala 1 Centro Internazionale d'Arte Contemporanea (Rome, 2011), Sharjah Art Foundation (Sharjah, 2012), and the Goulandris Museum of Cycladic Art (Athens, 2012)
I am currently available for new coding projects, good conversation and creative consulting (in other words: I'll help you fix your art). Send me a message!